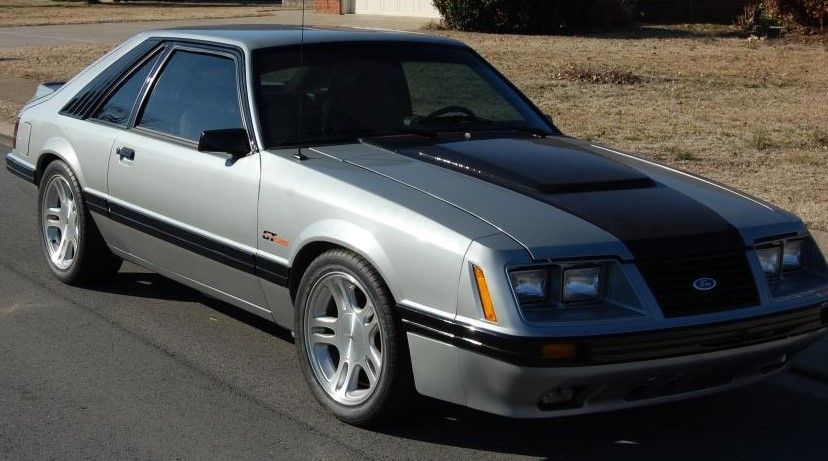 Congratulations to the winner of Aprilís Ride of the Month goes to Bryce Bivens and his 1984 Ĺ Mustang GT Turbo. Bryce is the son of Freddie Bivens (FEP username
Silver83
) and together the two of them restored this Mustang back to its former glory. The story began in 2009 when the Mustang was purchased as a Father/Son project for them to work on. Bryce had originally wanted a convertible as his first car, but Dad decided that a car with no holes in the roof would be a better choice as a teenagerís first car. The rebuild process started with the original block being bored out .030 for new forged pistons from Stinger. The engine was treated to a full rebuild that included several performance parts such as high lift/duration flat tappet cam, an adjustable cam gear and idler pulley by Esslinger, as well as a gutted knife edged lower intake. To maximize the power of the engine, a lot of time was spent on the flow of the head as well as the E6 exhaust manifold. The engine was further complemented by a 3 inch exhaust from Stinger, a 65mm Cobra throttle body, and a super rare Ford Motorsport valve cover. To maximize the boost of the engine, Bryce & Freddie installed a Front Mount Intercooler since the original turbo was not intercooled. To help clean up the engine bay, they also installed a serpentine belt drive, a 3G alternator, and moved as much wiring as possible for a neat appearance.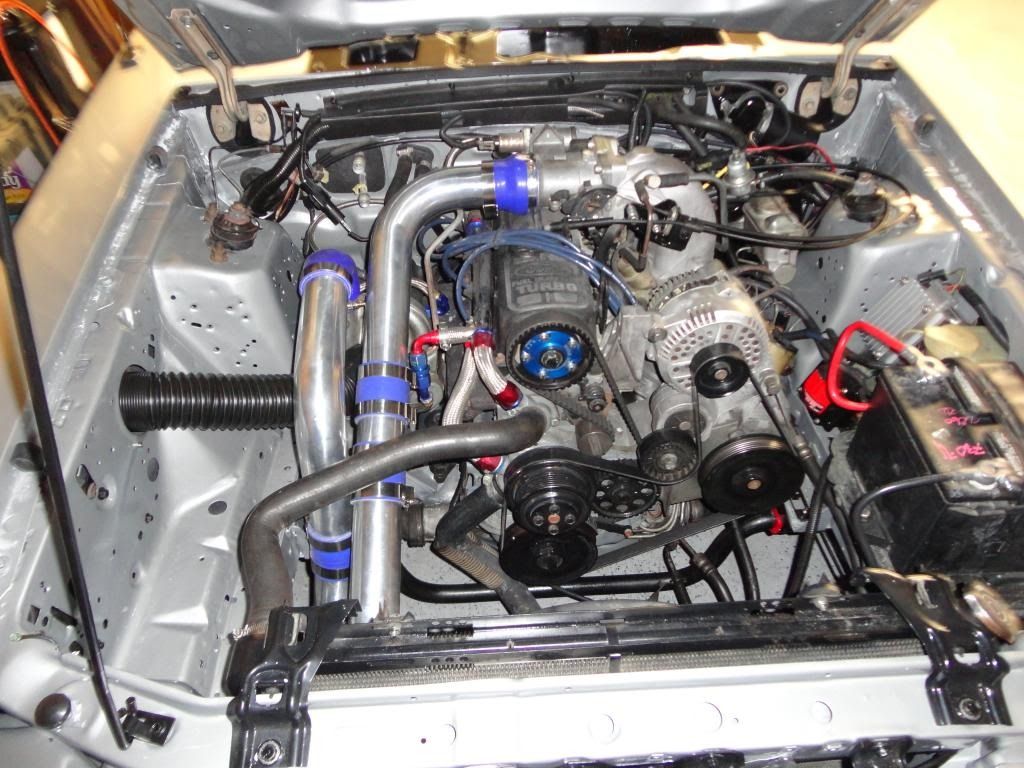 The suspension of the GT was upgraded to SN95 spindles up front with Ford Ranger axles out back to complete the 5 lug conversion. The wheels of choice were the same split 5 spoke SN95 wheels Dad has on his convertible. The father/son team also stiffened up the chassis with a set of Maximum Motorsport full length subframe connectors, lower K member brace, as well as Caster/Camber plates. To all of this they added a Ford Motorsport strut tower brace, a set of lowering springs, and full set of urethane suspension bushings to round out the package.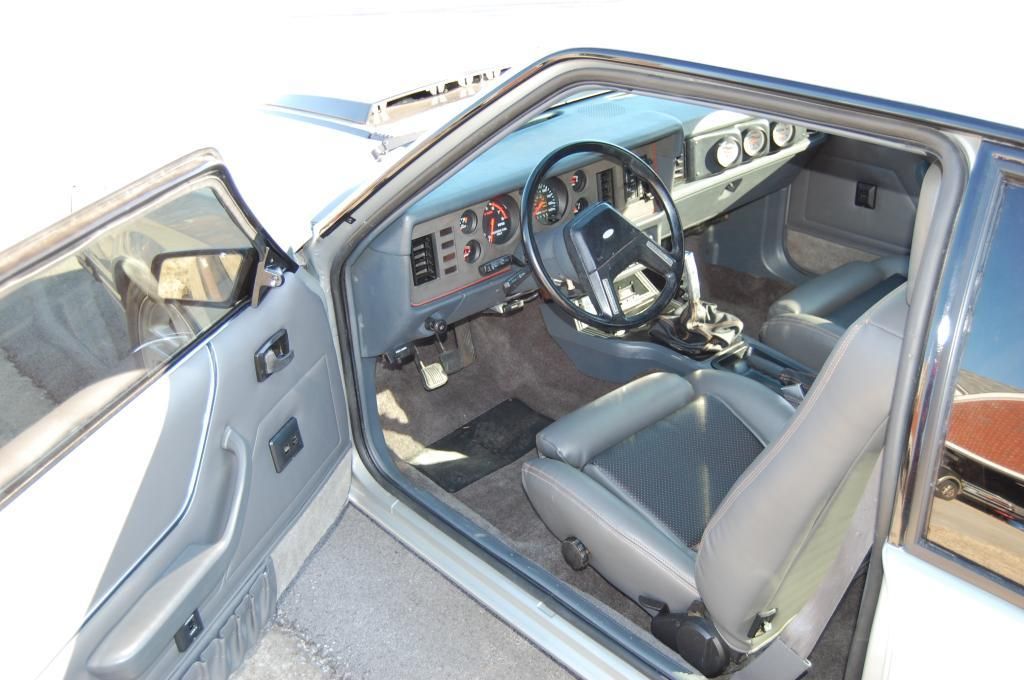 The interior of the GT was also treated to a complete restoration. The original seats were recovered in gray with black perforated inserts as well as orange French seams to match the GT Turbo badge on the exterior. Orange material was also added under the perforated inserts to add just another hint of color. A Red Line Goods shifter boot and emergency brake boot were added with the same orange stitching to complete the whole theme. A new set of gauge faces were installed in the cluster as well as a 140 MPH speedometer. A set of Ford Motorsport gauges were added to the passenger dash panel thanks to the angled pods. All new interior panels were required so Bryce & Freddie decided to change things up a bit and use the 87-93 style door panels and rear quarter panels. Of course a teenagerís dream ride isnít complete without a new stereo to blast out the tunes.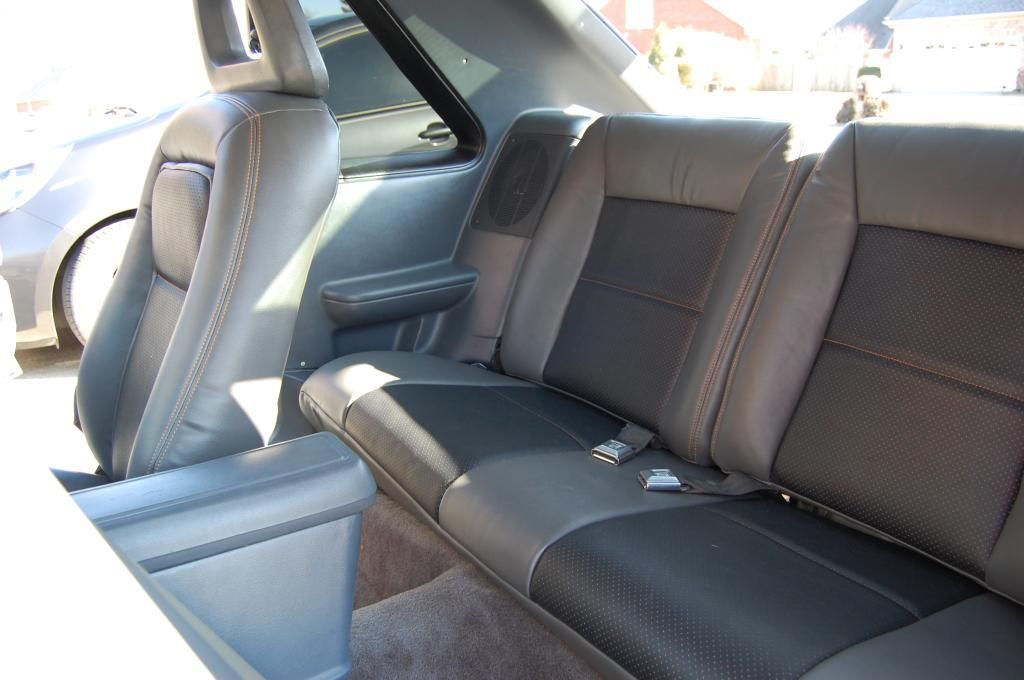 Freddie stated that the biggest challenge for he and Bryce to get the car to its current condition were his long deployments with the Air Force that kept him away from home and unable to help work on the Mustang. Freddieís retirement from the Air Force last year helped to move the project along to its completion as we see here. Freddie also wanted to let people know: ď I was so happy to be able to complete this project with my son. It was not only time well spent teaching him something and bonding with him, but it has taught him the value of hard work and money as well. My Dad taught me as we built my 1957 Ford and I wanted to do the same with my son. Bryce bought the car with his money and bought things as he saved money. I paid for most of the big ticket items, but it was worth every penny. I could have spent that money on my convertible, but it wouldnít have been as much fun or as satisfying as when Bryce finally got to drive his finished car. Iíll never be able to replace the memories of us doing it together. ď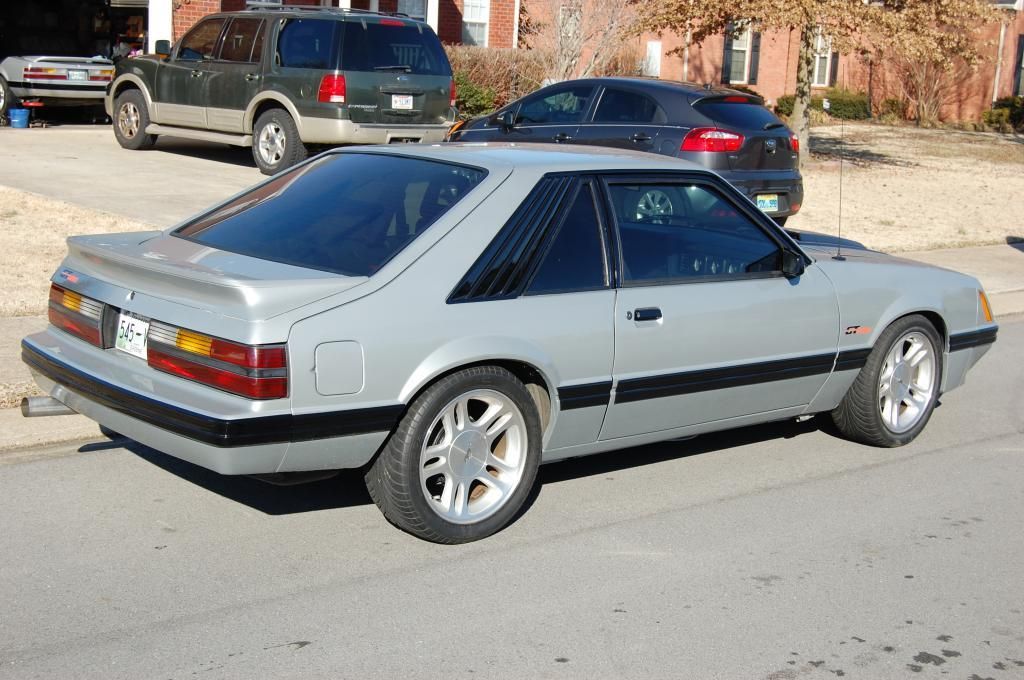 Well said Freddie and I think you have touched upon why so many of us love this hobby and our beloved Foxes. Itís as much about the memories made as the miles driven. Thank you for sharing you and your sonís story and your awesome 1984 Ĺ Mustang GT Turbo. I am sure you both with enjoy it for many years to come.