A BEGINNER STEP BY STEP HOW-TO: FLARE A BRAKE LINE
End preparation is quite critical to ensure the integrity of the seal. Brake line can be cut with a hacksaw if held securely in a vise or something but I used a metal tubing wheel cutter. Using this type makes a ridge on the inside. This kit came with a good reamer but either way you cut it, the ID must be reamed completely to remove the ridge and be round. If not it will effect the final outcome. Another important note about end prep is making sure it is square. If not, it can effect the flare as well. I used a fine file to do it.
Note: This was a Mac Tool flaring set I borrowed from a friend. Most sets would be similar I would imagine.
1. I fixed the flare block in a vise. This one will do imperial and metric, but this line is 3/16". The adaptor is used to set where the end of the line needs to be. Tighten the bolts on the block to prevent the tube from moving. It is important to have it VERY tight. The force you put on it doing the flare will make it slide and wreck the joint.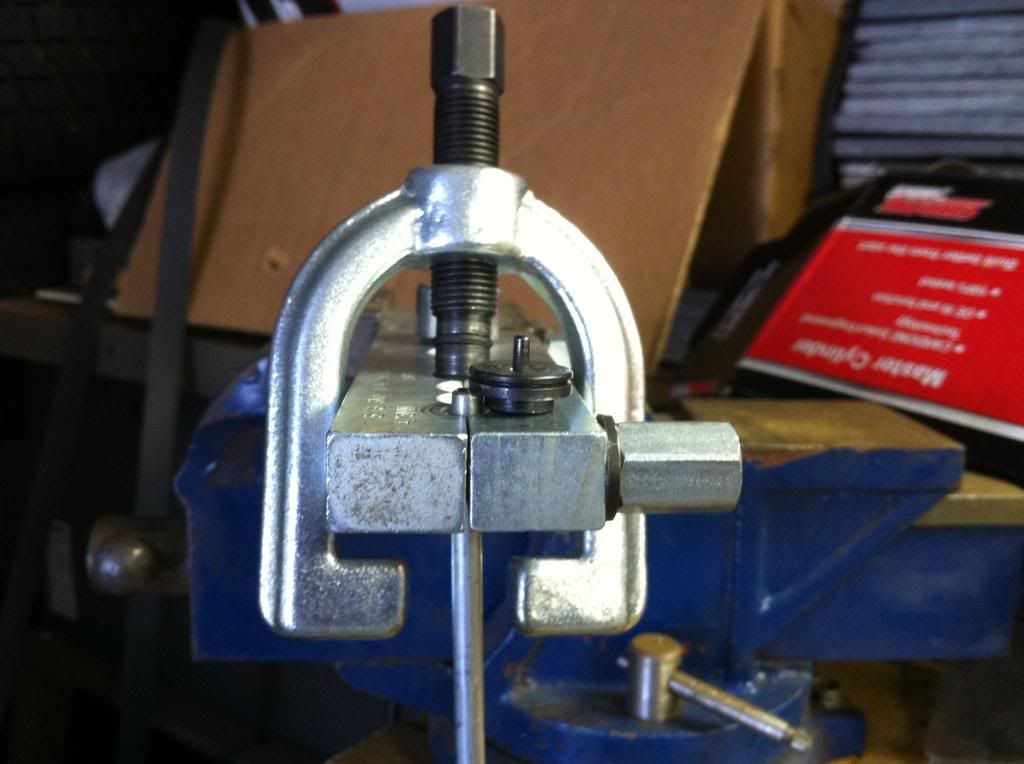 2. The adaptor is flipped over and inserted into the line. If it is not reamed correctly it wont go in. Using the press, the insert is pressed in until it makes contact with the block. Do not go too tight, you can damage the insert.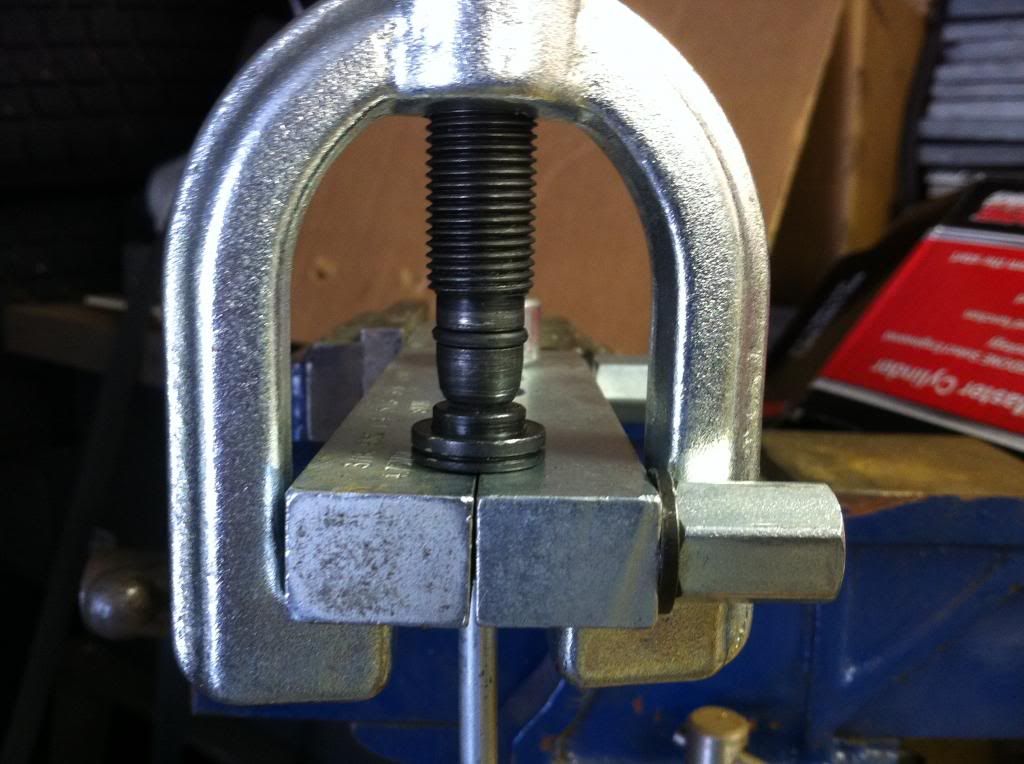 3. Release the press and remove the insert. It can stick. I just tapped and rotated it and it came out. This is the inverted part of the double flare.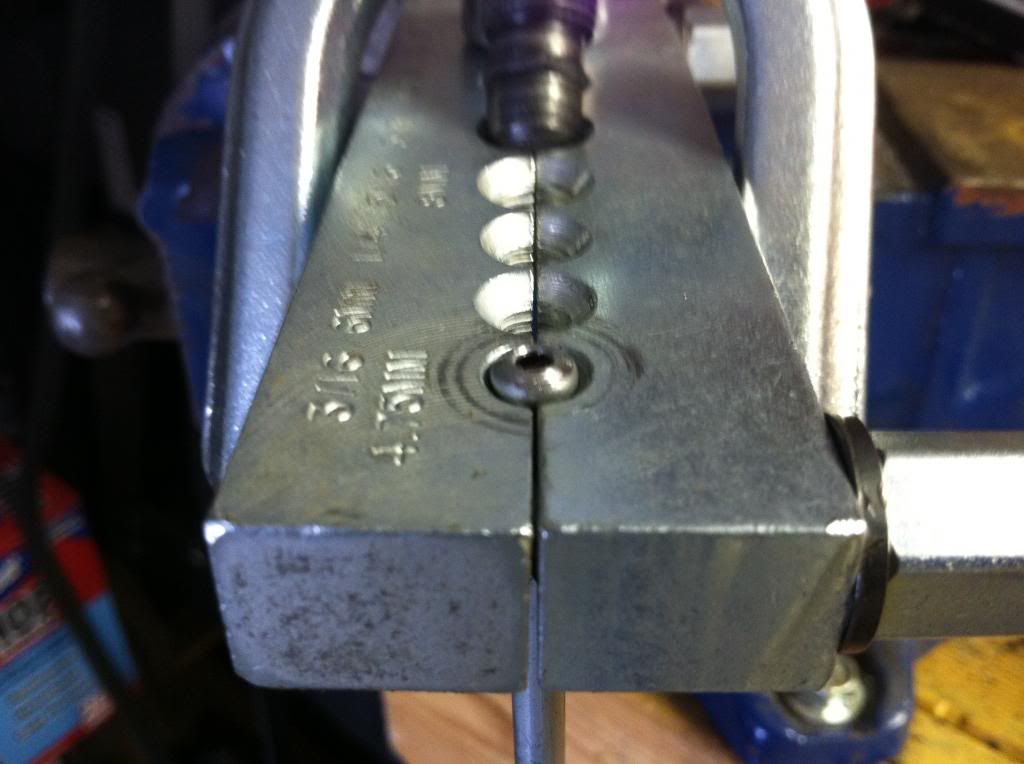 4. The cone head slides onto the press and is set on the end. Make sure that it looks centered and looks set straight before starting.
5. The cone is then pressed into the end. It is tempting but do not over tighten it, it can cause the outer portion of the flare to crack as it is squished beyond what is required.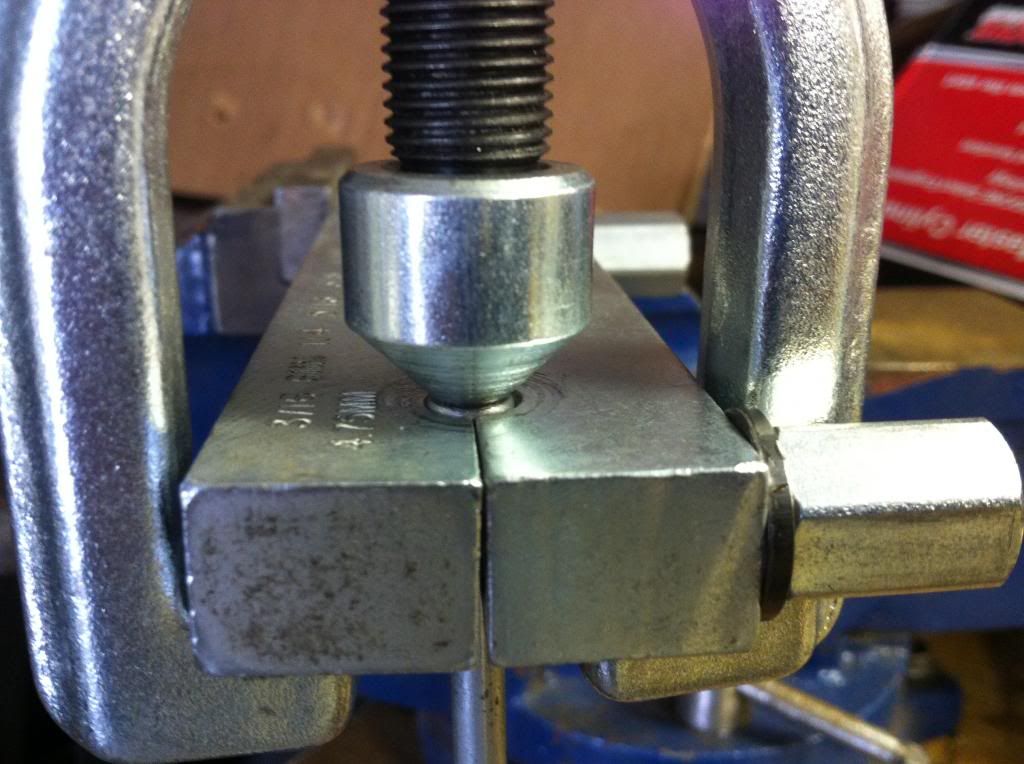 6. Remove the cone and press.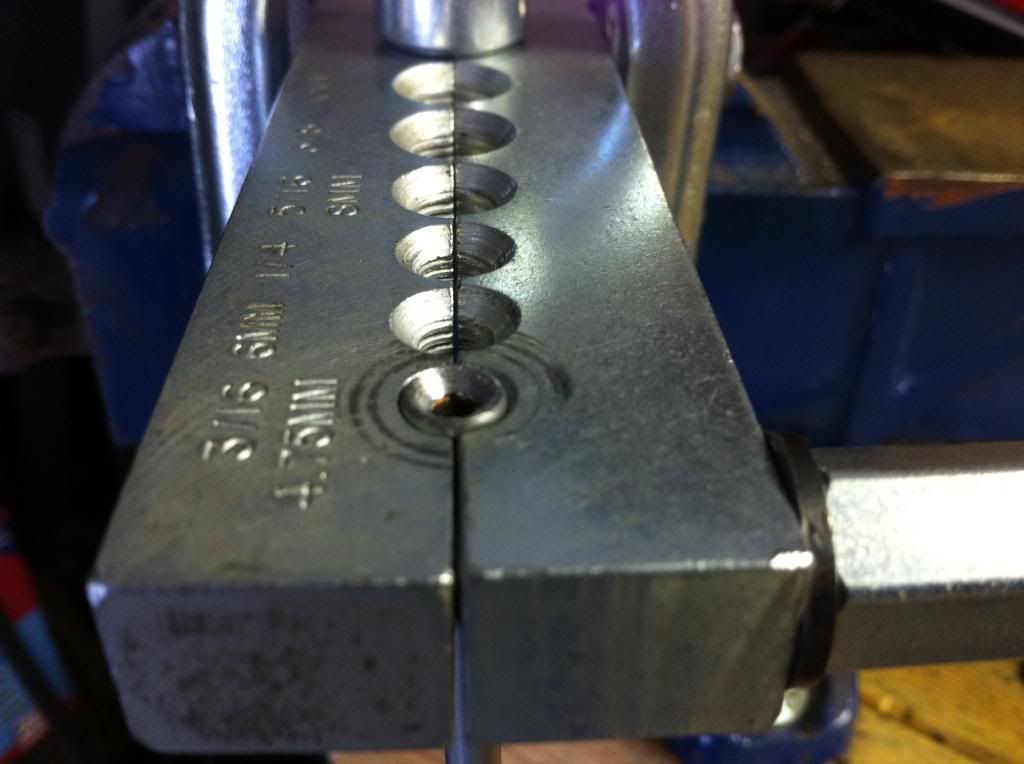 7. Then loosen the block off and slide the line out.
The inside surface that holds the brake line is serrated to hold it tight. It causes some marring of the outer surface. I used a fine file again to smooth it out.
8. Enjoy your handy work!
A note before starting: Put the fitting on the line
BEFORE
before flaring! Otherwise this was a practice one!
Time to complete once good at it? Minutes each!